The construction of recording and broadcasting classrooms is another key project after the relaying of multimedia classrooms in the digital construction of campus information in recent years. The so-called recording and broadcasting is the collection of signals such as lectures, lecturers' images, sounds, lectures, etc., recorded by hardware devices. It is a standard network format and is streamed for people to download on demand. The completion of the recording and broadcasting classroom will carry out all-round and three-dimensional recording, editing, on-demand broadcasting and live broadcast of the teacher-instructed body and teacher-student interaction scenes, and achieve the accumulation of multimedia teaching courseware, promote the construction of school-based resources, and effectively support the after-school activities. Teaching and research analysis to improve teachers' teaching improvement, and to facilitate students' after-school review and resource sharing in remote brother universities.

Product introduction In the recording solution we offer three solutions for you to choose from:
1) Automatic quality course recording and broadcasting system:
Intelligent and flexible automatic tracking, the system can track and shoot the photographer according to the infrared lavalier, infrared handheld microphone, wireless positioning tracking, three-dimensional image analysis and tracking, etc., and the system automatically completes without the need for the operator to control the scene.
2) Fixed quality course recording and broadcasting system:
3) Portable boutique course recording and broadcasting system:
Portable recording and playback equipment, easy to carry, small size, light weight, easy to use, easy to learn and easy to use, high hardware configuration:
1, using 17-inch 1024X768 resolution LCD monitor, Gigabyte motherboard, Core i7 eight-core CPU, DDR3 generation 4G memory, 2G memory graphics card, 500G system disk, 1500G courseware material hard disk, DVD burner, front panel configuration 2 USB interfaces.
2, input interface: 4 channels HD / SD-SDI 1920X1080p / 720X576 video and audio acquisition, 1 channel DVI / VGA / HDMI / component / S terminal, multi-channel network VGA acquisition, 3 RCA audio acquisition output interface: 1 channel VGA , DVI, HDMI, 1 channel RCA audio output.
3. Support input format: VGA 640x400-1920x1080, component 480i, 576i, 480P, 576P, 720P, 1080i, 1080P, DVI conforms to DVI 1.0 standard, HDMI conforms to HDMI 1.3 standard, SDI 1920x1080P@30/25/24, 1920x1080i@60 /50, 1280x720P@60/50/30/25, 720x480i@60, 720x576i@50.
4. Coded stream: The coded stream is adjustable from 0Kbps to 22Mbps.
5, storage space 1900G, for long-term recording, support for common recording formats, support manual navigation, automatic navigation mode and PTZ control.
4) Portable recording and broadcasting topology:
Portable recording and playback equipment is small in size, but it can be used in any application.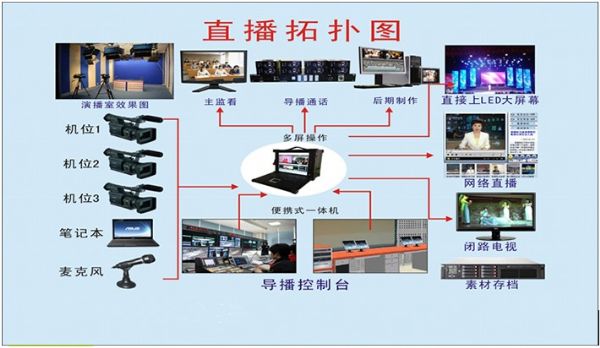 Pneumonia Mask,Corona Virus Mask,Protective Masks For Virus,Coronavirus Pneumonia Face Mask
ShanDong YongFang Sanitary Products Co.,Ltd , https://www.sdyongfang.com